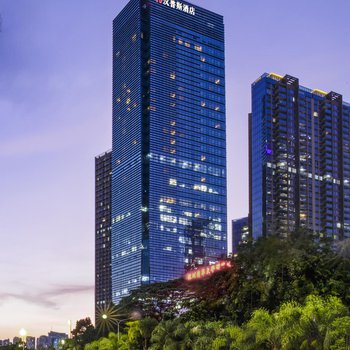 The HAMPS HOTEL is a great choice for guests looking for accommodation in Shenzhen, having been recently opened in 2021.
The hotel is conveniently located just 6km from Shenzhen West Railway Station and 24km from Shenzhen Bao'an International Airport. The closest major public transportation, Yuehaimen Metro Station, is only 500m away. With Tencent Building, Shenzhen University Yanhui Center and Shenzhen A320 Quan Zhenmoniji Feixing Experience Hall all within a short distance, there is no shortage of things to do in the area.
This hotel makes a great place to kick back and relax after a long day of sightseeing. This Shenzhen hotel provides parking on site.
Our guests consider this hotel to have excellent service. This hotel is the usual choice for a large number of business travelers.